YVCF Announces Addition of a New Board Member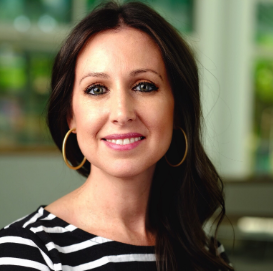 The addition of new board members to the Yakima Valley Community Foundation ensures diverse and knowledgeable community voices are at the table to shape YVCF's work connecting people and resources for the betterment of the Yakima Valley.
The Yakima Valley Community Foundation (YVCF) announced today the addition of its newest board member Shelly Valdez. This brings the number of YVCF board members to twenty-two. Shelly is originally from the Yakima Valley where she was born and raised. She attended the University of Washington and started her career in the Seattle area. A couple of years ago, Shelly and her husband, Santos Valdez, along with their two young daughters, returned to Yakima. Shelly has been on a steep career trajectory during her time with Microsoft Corporation, where she currently holds the position of Venture Integration Lead - Global Treasury and Financial Services. Shelly and Santos are happy to be back in the Yakima Valley, where they are closer to family and friends. She is enthusiastic about new opportunities to engage in the community and support the mission of the Foundation. Shelly states, "this Valley has provided me with ample opportunities and resources to succeed, so I'm excited about the opportunity to give back".
Quality education is one of YVCF's primary focus areas, which aligns perfectly with Shelly's statement, "what resonates with me the most is education. I personally received a lot of support, so I want to give back." Shelly continues, "I was drawn to YVCF because of the programs that help students succeed beyond high school and programs that begin as early as preschool, ensuring children have an even playing field." YVCF invests staff and resources into programs such as Act Six and Ready to Rise. These programs prepare diverse emerging leaders thrive and grow together on the journey through college while equipping them for leadership in the community. In addition, the "Investing in Children Coalition," also locally managed by YVCF, promotes access to high-quality early learning opportunities for children and families in Kittitas and Yakima Counties.
With Shelly's experience and expertise, she strives to elevate the board's decision-making process through input and feedback. In the process, Shelly hopes to increase community awareness and understanding.
---