Getting Creative about Giving Tuesday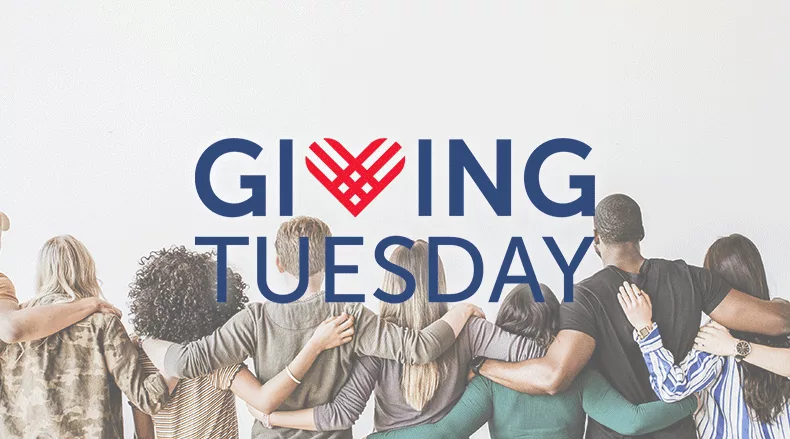 Unsure how or where to give this Giving Tuesday?
Every act of generosity counts and everyone has something to give.
Whether it's making someone smile, helping a neighbor out, or showing up for an issue or people we care about, we each have something to contribute. Identify your gifts, pick a cause that gets you fired up, and give back. Each seemingly small act turns a ripple into a wave of good, transforming the Yakima Valley and building a community we all want to live in.
A few ideas to spark your creativity
Give Nourishment
Give Blood
Your gift could save a life – click here to make an appointment
Pay it Forward
Pay for coffee for the next person in line
Leave a gift card at the gas pump
Leave a great online review for your favorite local Valley small business
Distribute essentials to people facing homelessness
Pack kits that include nonperishable snacks and bottled water, bandages, lip balm, socks, menstrual supplies, hand sanitizers/wipes and don't forget gloves and hand warmers to fight the cold!
Give of your Voice
Post about your favorite cause on social media
Contact your local elected officials in support of fair policies and funding for social services
Text 10 friends and family members about how they can participate in Giving Tuesday
Give Kindness
Go for a neighborhood walk and pick up litter along the way
Clean out your closet and donate items to organizations like Union Gospel Mission, Salvation Army, and Yakima Goodwill
Cheer up a friend in need of cheering up
Call someone to talk to them rather than texting
Smile at everyone you see today
Give Time
Reach out to your favorite nonprofit and inquire about volunteer opportunities
Visit Volunteermatch.com to find current local offerings
Give Skills
Teach your friends how to knit and then give away hats or scarves to people in need
Utilize your social media skills and offer to help a local nonprofit reach a new audience
Start a community garden
Help with yard work for a neighbor who is ill, elderly, or immunocompromised
Help Animals
Donate to shelters and rescues
Consider adopting or fostering
Drop off a can of tennis balls at your local shelter
Give back to our Earth
Plant a tree on Giving Tuesday
Commit to using less waste and share with others how you are going to do it
Join Tuesdays4Trash and clean up a corner of your Yakima on Giving Tuesday
Give Thanks
Write a letter to someone who's helped you
Send a thank you note to a teacher, healthcare worker, or a mentor
Leave a basket of nonperishable goodies for delivery and postal workers
Got an idea not on this list? We'd love to hear it. Email heidip@yakimavalleycf.org with your idea.
---