Investing in Children Coalition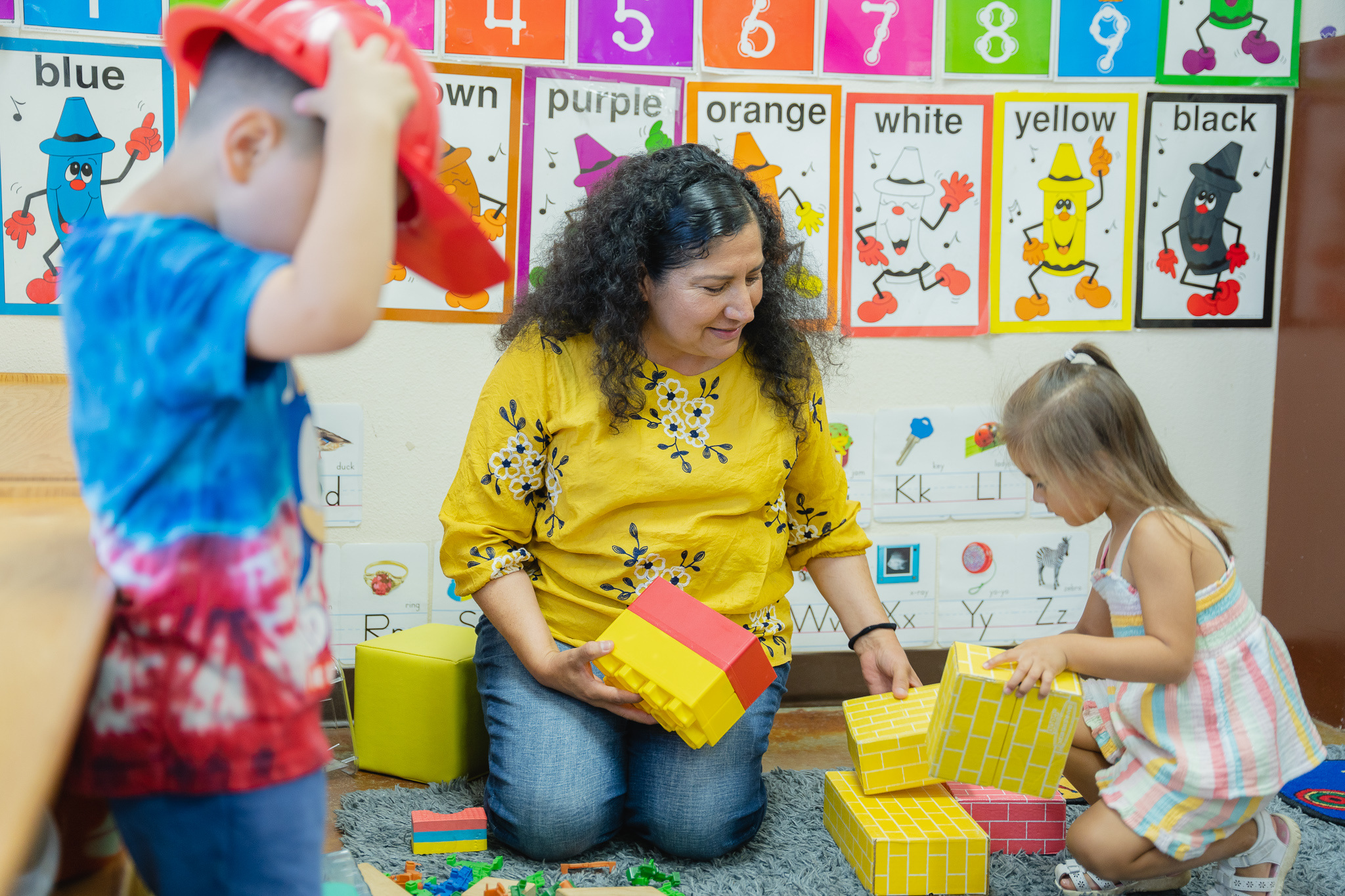 The Investing in Children Coalition is an early learning collective of over 35 agencies working together to facilitate equitable access to high-quality early learning in the Yakima and Kittitas counties so that all children are equally ready for success in school and life. The Coalition, part of a statewide network of coalitions known as Washington Communities for Children, represents work in early learning, K-12, health care, human services, higher education, and community advocacy.
Now in its 10th year, the Coalition is fiscally sponsored by YVCF, which provides staff and administrative support to the work. "The incredible networks in this coalition are the product of a decade of relationship-building," says Lindsay Boswell, Director of Grants and Programs for YVCF and Regional Coordinator for the Coalition. "These relationships make it possible to work on shared projects, mobilize quickly when advocacy or funding opportunities arise, and support each other's work in a way that keeps the needs of families at the center."
One such opportunity came through a Child Care Partnership grant from the WA State Department of Commerce. The grant aimed to expand access to high-quality childcare through community-based partnerships, making it a perfect fit for the Coalition. "This grant was an opportunity to collaborate in supporting childcare providers in the valley," says Anastasia Sanchez, early learning director for the Toppenish School District and a key partner in this grant, "[childcare providers] are a critical part of our early learning infrastructure."
Childcare providers, mainly women of color, provide critical services to families, yet the COVID-19 pandemic shed light on how under-resourced providers in the Yakima Valley are. As a result, the Child Care Partnership project focused on providing support to Spanish-speaking family childcare providers in Buena, Toppenish, Wapato, and Zillah. Through a series of listening sessions held in Spanish, providers voiced a need for basic technology, such as computers, to help them maintain their business.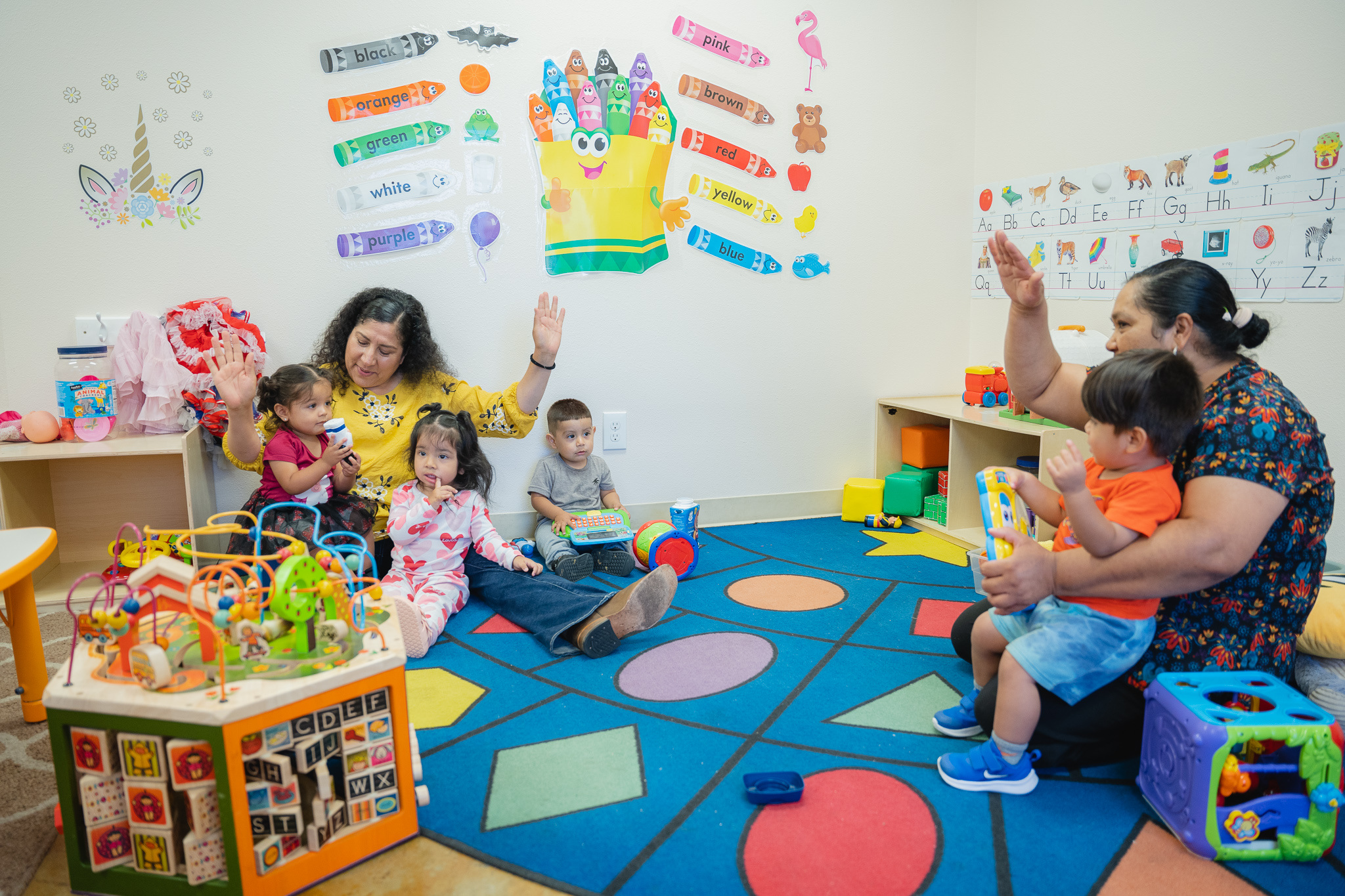 One of the participating providers was Maria Carriedo, owner of Busy Bee's Child Development Center in Toppenish. "It was a really big help," Maria said about participating in the project, "the support was seriously needed at that time because of the pandemic. In those days, technology was heavily needed for Zoom meetings and to finish classes. [The project] was very beneficial to me not just because of the support I received, but also because of the time I got to spend with other fellow providers. It had been a long time since we had seen each other."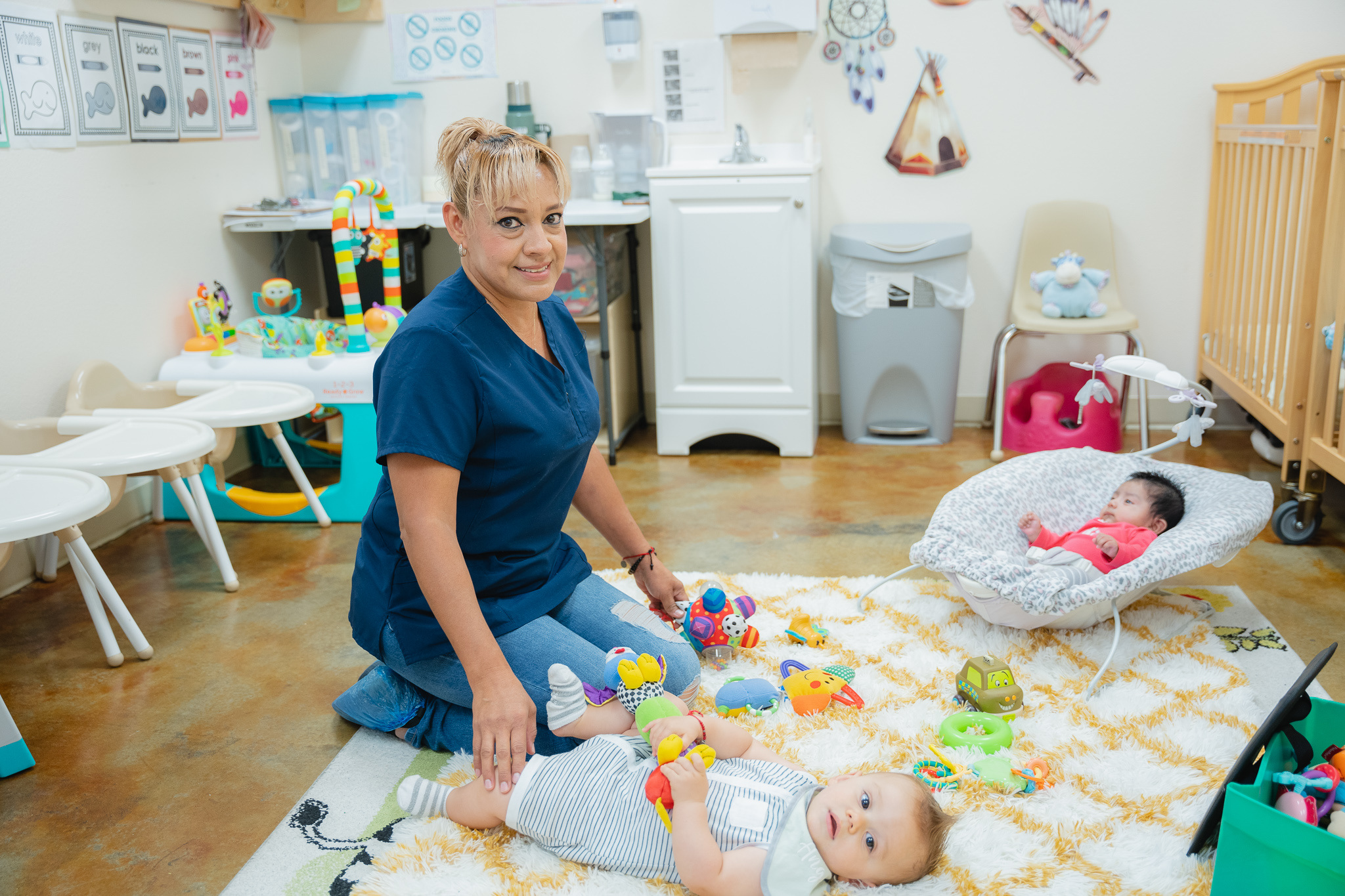 DECADE OF PARTNERSHIP
The Child Care Partnership project involved several longtime coalition partners: the Toppenish School District Early Learning Program, ESD 105, Catholic Charities Serving Central WA and Child Care Aware of Central WA, the Yakima Valley Community Foundation, and a childcare provider hired as a consultant for her expertise. All of these Coalition partners served as the leadership team for this project. The entire project was only six months, but Coalition members were able to mobilize quickly. The series of listening sessions for providers highlighted that one of the largest barriers for family providers is computer access for administrative work at their childcare centers. With $48,000 in funding from the Washington Department of Commerce, the project was able to provide computers, printers, and Microsoft Office software for all 32 childcare providers in the geographic area of this program. The second round of the Child Care Partnership Grants will focus on providers in Granger and Mabton.
Learn more at investinginchildrenwa.org

---